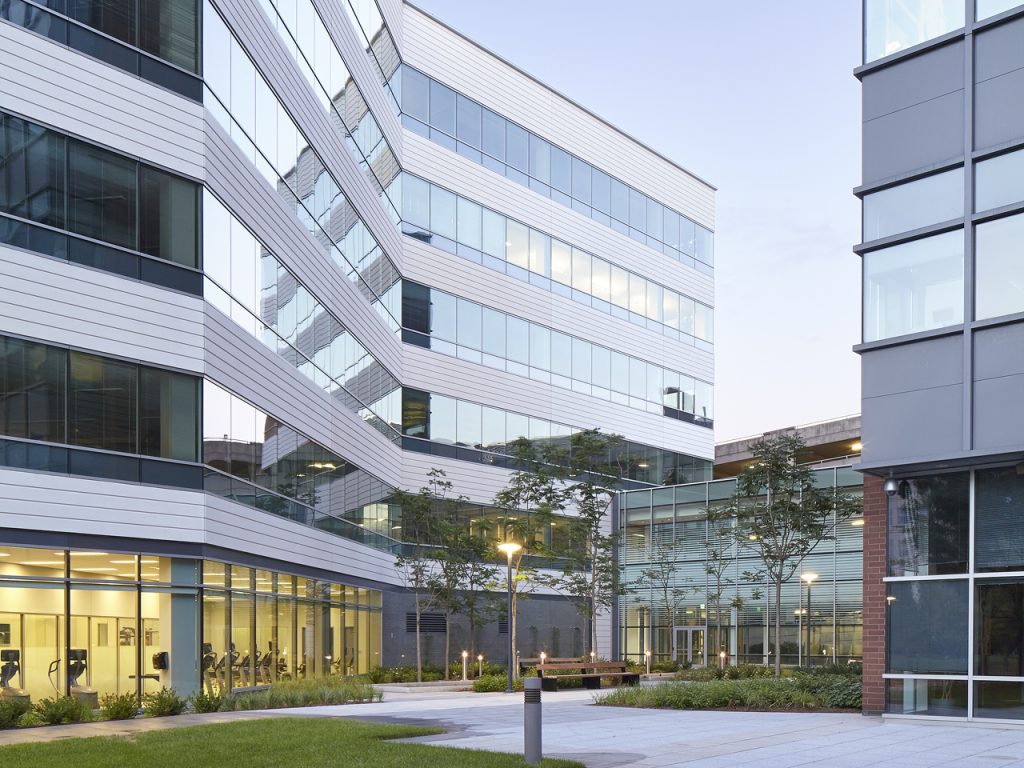 17 Cambridge Center / Biogen
Architect
Elkus Manfredi Architects
204,000 SF of new building construction and interior fit out
Built on grade with vapor mitigation system
Steel frame with curtainwall and precast façadeShell/ core is lab-ready
The building is powered by existing Biogen steam plant
Linked to existing Biogen building via two-level connector
Navisworks helped the team identify a repeating flaw with the linear diffusers that were conflicting with a piece of support steel for the precast. The team identified this problem early and submitted an RFI to shift the diffusers before it became an issue in the field.
When running a virtual tour of the floor space, the team also identified a shell & core design issue that had positioned the return ductwork in the RTU shaft below the finished ceiling.
The field staff has utilized the model to visually see what other trades will be in their paths in a way that 2D coordination drawings do not always make clear.