About Us
We build past the limits of what seems possible.
We're more than just builders. We are Builders who love a good challenge, believe in treating clients like family and use the best, most innovative approaches to turn big thinking into reality. For decades, we have built our roots on passion, vision, technology, expertise and collaboration. Our clients continue to turn to us as their partner for the most complicated projects, as we bring ideas to life with the best team and an incredibly high bar for the best results. We walk head-on into challenging situations and put the latest construction technologies to work to solve complex logistical challenges, maximize project plan efficiencies and even manage day-to-day site operations. And the best part is that we do it together with our clients, our teams, our neighborhoods, our communities and our partners. Thoughtful innovation is at the core of what we deliver today and every day. We're always ready to build on big thinking.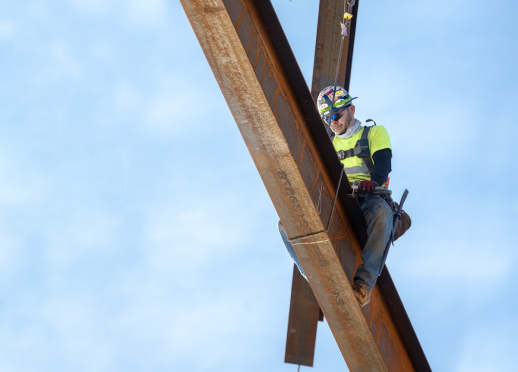 Our History
Decades of thoughtful innovation.
When Lee Kennedy Sr. founded the firm four decades ago, his mission was to improve the construction experience for clients and communities. With a background in architecture and field construction, Lee saw the opportunity to create a customer-centric company, which was revolutionary in the construction business. He had a passion for preserving and adapting Boston's historic architecture and saw the potential in reusing outdating buildings and converting them to beautiful, useful spaces for his clients. He explored and experimented with technology as it evolved to change the way builders did their jobs. Today, his namesake company continues to build on the big thinking that founded the company. As one of the premier construction management firms on the East Coast, the Lee Kennedy name is synonymous with thoughtful innovation. We bring our heart and passion to every project and take on bold, complex challenges, putting talent and technology to the task every day. We build on big thinking together today and every day.