The Latest News
Lee Kennedy Co., Inc. CEO, Lee Michael Kennedy, Will be Awarded the Boston Arts Academy Honors in Civic Responsibility
Boston Arts Academy (BAA) Foundation will honor Lee Michael Kennedy, the President and CEO of Lee Kennedy Co., Inc., with the 2022 Boston Arts Academy Honors in Civic Responsibility at the BAA Honors event on October 8, 2022. The event will celebrate the grand opening of the new school building – which was built by Lee's company – and BAA's 25 years of impact providing transformative arts education. BAA is Boston's only public high school for the visual and performing arts.
Kennedy is the head of a full-service construction firm that provides a variety of construction and contracting services to the academic, interiors, healthcare, commercial development, hotel, retail, and historic restoration industries. He also prioritizes community engagement in his business model and is an active member of local causes and organizations.
"As the builder of the new Boston Arts Academy school building in the Fenway, Lee has been with us since day one as an avid supporter of our students, and of BAA Foundation's mission. I am delighted to acknowledge his extensive work with our city's youth and his role in making BAA's incredible performing arts facility possible," said Denella J. Clark, the president and CEO of Boston Arts Academy Foundation and the co-chair of BAA Honors.
A previous BAA Honors co-chair, Kennedy also serves as the Chairman of the Board for the Boys and Girls Clubs of Dorchester and has worked with the organization for more than 20 years. Other organizations he serves as Board or Executive Director are the Claddagh Fund, College Bound Dorchester and the Neighborhood House Charter School.
"It is an honor to be the 2022 Civil Responsibility Honoree and accept the recognition in a school building I am proud to have worked on, which will now be a landmark for Boston's only public high school for the arts and a place for the wider Boston community to gather and experience art," said Lee Michael Kennedy, the Civic Responsibility Honoree.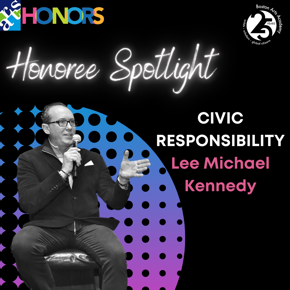 Lee Kennedy Co. Begins Interior Build-Out for NOBULL HQ
Lee Kennedy Co., has started construction on an 96,000 SF fit-out of Boston-based sportswear brand NOBULL's new headquarters at The BEAT on Morrissey Boulevard in Dorchester.. NOBULL will be one of the first major tenants in the redeveloped industrial-style building that once housed The Boston Globe  until 2017. They will be amongst life science, medical, and high-tech companies expected to occupy the building.
NOBULL, title sponsor of the Crossfit Games, the PGA Tour, and backed by some of professional sports biggest names including New England Patriots quarterback Mac Jones, has tripled in size over the last two years, making it evident that a new office space was necessary. When asked about the new headquarters, Cofounder Marc Wilson said, "It's about creating an environment where people want to spend time".
Designed by Studio Luz Architects with the innovation and athleticism that NOBULL represents, the space will include workout and studio areas, locker rooms, a sauna, plunge pools, and even a rock-climbing wall. Wanting to keep their space collaborative but also encourage employees to stay active, they designed a track that weaves through the office and ideated a world where meetings will be taken on foot.
Spaces for digital content production were also prioritized including a photography studio and recording office for NOBULL's co-founders Michael Schaeffer and Marcus Wilson's podcast "Behind the Horns".  An "experiential" retail and outdoor space are in the plans for Spring 2023 once the initial build-out is complete.
"We are excited to begin the work on NOBULL's headquarters at the BEAT. Their innovation and creativity into their new office is a perfect fit for the diversification of LKCO's Interiors/Special Projects sector", said Scott Giles, Vice President – Interiors/Special Projects. " We are looking forward to providing an inventive space for NOBULL to continue to expand and grow their business."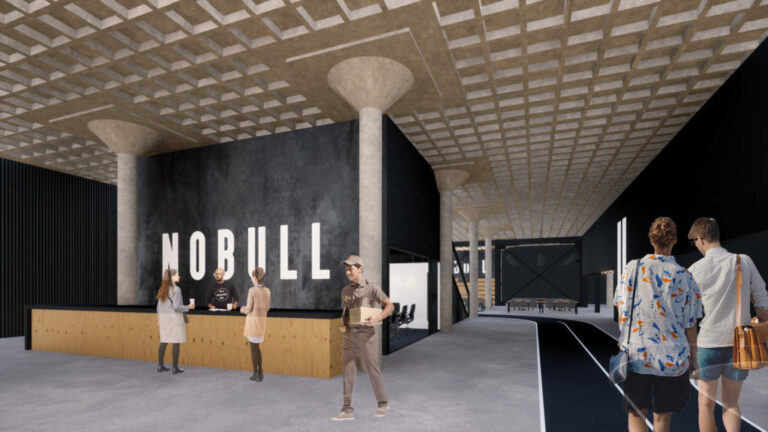 LKCO To Renovate Lego Discovery Center
After building out the original Legoland Discovery Center in 2014, we are partnering with the Merlin Entertainment again to renovate the Somerville Assembly Row space to become the first ever Lego Discovery Center in North America. The 43,000 SF renovation of the 1st floor retail and 2nd floor attraction space will evolve its current offerings and create a much more interactive experience for guests including a Lego Space digital experience, a Mini World constructed from 1.5 million Lego bricks, a climbing wall, and much more. This project will take coordination with Merlin Entertainment, Darlow Christ Architects, design architect KEA,  vendors and our subcontractor partners to deliver this exciting project. We can't wait to get started building out this project, Lego by Lego.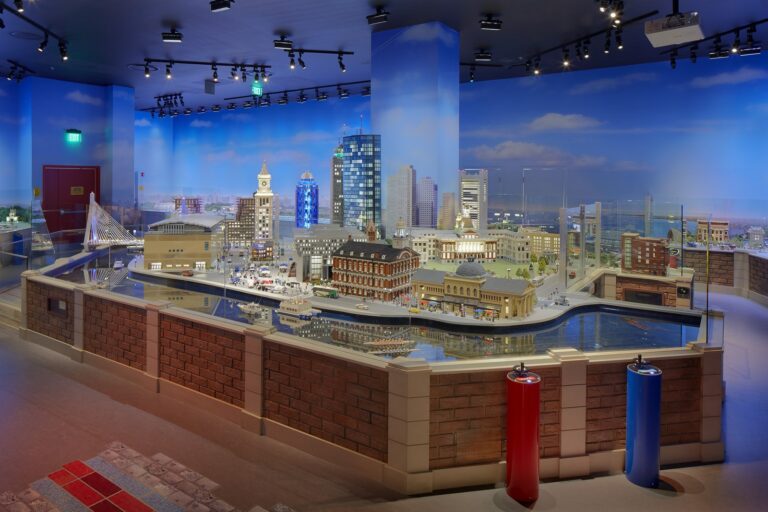 Lee Kennedy Announces Promotions of Vice Presidents
As part of our growth plan, we would like to announce the promotion of 4 integral team members. Rose Conti, Tom Leclerc, Dan Lebiedz and Paul Leonard have been named Vice Presidents of Lee Kennedy, continuing our long-standing tradition of promoting from within. These promotions will bring a particular focus for each individual and will create upward mobility for the next future leaders. We are committed to a heavy focus on Life Sciences, as well as maintaining our market lead in Special Projects, Commercial and Institutional work. We are Builders who love a good challenge, believe in treating clients like family and use the best, most innovative approaches to turn big thinking into reality.
Please join us in congratulating these team members!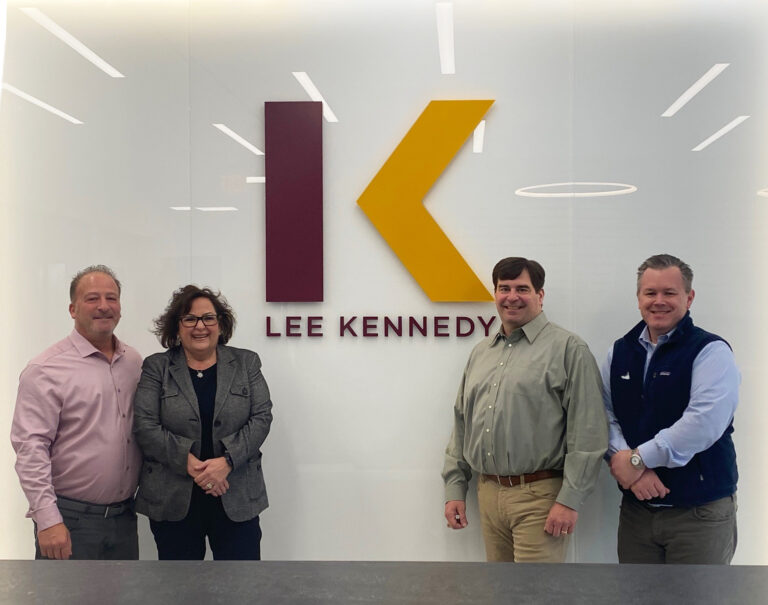 Lee Kennedy Completes Phase One of Historic Renovation of Harvard's Adams House
Lee Kennedy Company recently completed the full restoration and renovation of the historic Harvard student residence, Claverly Hall, concluding the first phase of the three-phase Adams House Renewal project. Lee Kennedy is also putting the final touches on Apthorp House, a residence built before the American Revolution that is also undergoing a historic renovation. Historic preservation renovation work will soon begin on phase two of the project, the adjacent Randolph house.
The full renovation of the Adams House, which once housed future luminaries Franklin D. Roosevelt, William Randolph Hearst, Sr., Henry Kissinger, and former Massachusetts Governor William Weld, is the latest development in Harvard's House Renewal Initiative, begun in 2012. Located along Mt. Auburn St. and extending down Bow St. behind the iconic Harvard Lampoon building, Adams House is part of the Harvard Houses National Register Historic District and the Harvard Square Conservation District. The four buildings, known as the Gold Coast dormitories, were constructed around the turn of the 20th century as privately-owned luxury dormitories, offering wealthy Harvard men an alternative to the antiquated Harvard Yard student residences.
"Working in conjunction with Harvard on these historic projects and restoring them to their previous grandeur is a great source of pride for the employees of our firm," said Lee Michael Kennedy, President & CEO Lee Kennedy Co. "In addition to making Claverly Hall accessible to all and supporting students' academic and social development, this magnificent building is now nothing short of breathtaking."
Claverly Hall was constructed in 1892 and had not seen any significant upgrades since it was first built. The architecture and design firm Beyer Blinder Belle (BBB), which previously partnered with Lee Kennedy on the renovation of the historic Standish Hall in the Winthrop House on the Harvard campus, was responsible for the renovation-design that preserves Claverly's history and character, improves its functionality, and provides ADA accessibility for visitors and residents. Lee Kennedy performed a complete gut renovation of Claverly, strengthening the structure with new footings, structural steel, and resilient wood framing. A new entrance was created, opening into a redesigned lounge that leads to new, multipurpose spaces for student meetings and social interaction.
Lee Kennedy worked closely with the Cambridge Historical Society to ensure compliance with the stringent historic requirements for materials, windows, and paint colors. Claverly is on track to receive LEED Gold certification. Students will return to the dormitory in late August.
The Apthorp House, which was originally constructed in 1760 but had not been renovated since 1930, is expected to be completed in early August. Like Claverly Hall, work on Apthorp House was delayed for five months due to a city-wide COVID-19 construction moratorium, but resumed in August 2020. Renovation work on Randolph House, originally built in 1897, will begin in mid-July, and like Claverly, will undergo a complete gutting of the building interior.
The scope of work on Randolph will include structural, mechanical, electrical, fire protection, and plumbing upgrades, as well as the refurbishing of the historic millwork, a replication of murals, replacement of flooring, and restoration of an ornate staircase. Exterior improvements include a complete repointing of the brick façade, rebuilding of the chimneys and roofline and the construction of additional drainage structures in the courtyard. Randolph House is expected to be completed in early 2023. Lee Kennedy has completed multiple historic renovation projects for Harvard in recent years, including the Sanders Theatre, the Widener Library, and Standish and Boylston Halls.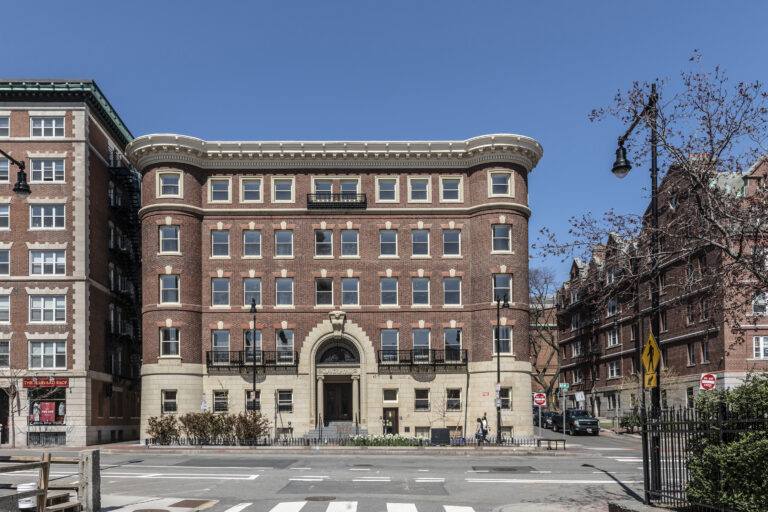 Takeda Unveils Newly Renovated Building at 500 Kendall Street in Cambridge, Massachusetts, Solidifying Presence in Fast-Growing Biopharmaceutical Community
Takeda recently unveiled their newly renovated building at 500 Kendall Street in Cambridge. Lee Kennedy's SpecialProjects/Interiors team had the pleasure to perform the 280,000 SF renovation of this beautiful space which is seeking LEED certification as well as Fitwel 3 Star certification. "500 Kendall Street is designed for Takeda's current and future workforce, with a layout that empowers our teams to work safely and collaboratively." Read below to to find out more about this best-in-class facility.