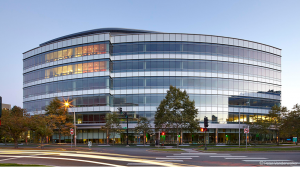 Safety
We will make safety a part of everything we do.
Not only is this our vision statement for safety, it's part of the drive that makes us successful as a company. For us and our clients, it's all about PEVI: Plan, Execute, Verify, Improve. The entire life cycle of a project, from estimating through post-construction, requires a commitment to make safety a part of everything we do, and we deliver on this commitment.

PEVI is a cycle of continuous improvement whereby we and our partners chart our course to include safety, execute our plan, monitor and measure the effectiveness of this plan, and make improvements where necessary. This process is absolutely critical to the success of our projects, and is the basis for our EH&S program.

This commitment to safety, health and the environment has lead to continuous recognition and numerous awards from various industry groups over the years, but more importantly has resulted in our intended goal: SAFE PROJECTS. Safe for our clients and the public, safe for our trade partners, safe for our employees.
Related Projects